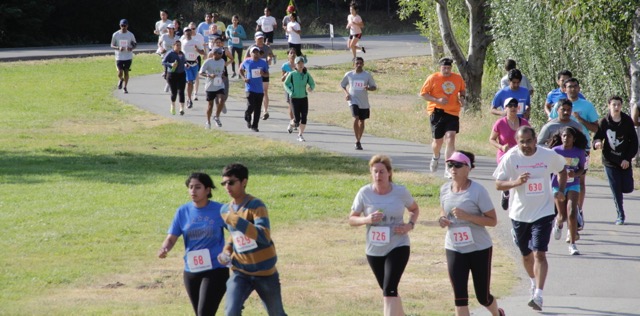 Connector.

Connector.

Venue

Baylands Park @ Sunnyvale
Address: 999 E Caribbean Dr, Sunnyvale, CA 94089

Connector.

Race Timings

The Half Marathon will start at 8:00 AM sharp and the 10K will start at 8:30 AM sharp and 5K run/walk will start at 8.45 AM sharp. There will be pre-race warm-ups starting at 8.05 AM.

Connector.

Runner Perks

– Complimentary T-shirts
– Course Entertainment
– Separate races for the kids
– Painting supplies for the tots
– A children's entertainer to regale the kids
– Post-race festivities
– Free Indian hearty breakfast

Connector.

Race Bib Pick Up

Venue: Sports Basement, Sunnyvale
Address: 1177 Kern Ave, Sunnyvale, CA 94085
Time: 10 AM – 12 AM

Connector.

Parking

Parking fee of $6 to be paid for all vehicles parked inside Baylands Park. So please carpool if possible.

Connector.

REFUND POLICY

The Race for Literacy reserves the right to reject any entry and adheres to the standard running industry policy: All entry fees are non-refundable and non-transferable.